Welcome to Saint Rita Catholic Church
We are a welcoming Catholic community called by God to live out the message of Christ in love and service to all people. Email us.
Our mission is to bring tranforming love of Christ into the lives of all we meet. Through sharing Eucharist, Prayers, Worship and Service we seek to strengthen ourselves in love and respect for one another and reach out to our broader community and world.
Our vision is to be effective "Stewards of the Gospel" we become Christ's faithful witnesses of the gospel. We offer our time, talents and treasure in service to St. Rita Parish Family and reach out to the broader communities and our world. Missionary clergy, religious and our ancestors lead us to plant good seed in the soil of faith so this work will grow and produce much fruit to the glory of God in His Kingdom.
St. Rita Catholic Church
Haiku, Maui



St. Gabriel Mission
Keanae, Maui
---
MEMORANDUM
---
As the situation is getting worse, our best defense against the spread of COVID-19 is to continue to follow safe practices. We must not become complacent in our efforts of cleaning and ensuring safety and health by following previous guidelines issued by the CDC and the Diocese.
Stay home if you are sick
It is critical that employees, volunteers or parishioners do not come to Church if they are experiencing respiratory symptoms such as fever, cough, shortness of breath, sore throat, runny or stuffy nose, body aches, headache, chills or fatigue.
No meetings or gatherings
After Mass please don't gather to talk story. Please leave promptly.
General Hygiene
Please wash your hands frequently and thoroughly per CDC guidelines.
No Communal Food
No workplace or Parish Celebrations at this time, especially with food.
---
---
---
Pray With Us
Saturday - 4:30pm
Sunday - 8:00 am
Friday - After the 3:00 pm Divine Mercy Prayer
---
---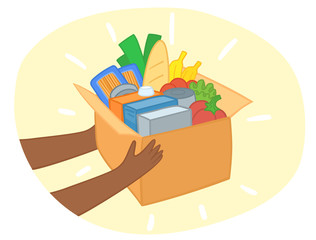 We are asking for donations of food for the needy in our community. If you can help us out, baskets will be located at the entrance of our Church. Can fruits, vegtables, meats, tuna, saimin, pasta & spaghetti sauce, even paper products, such as paper towels or toilet paper are examples of what we need.
We thank you for your help!
---
We are seeking a Mason to install 8 Memorial Tiles in front of our church. If you can, or know of someone who can install them, please call the rectory office or see Esther after Mass.
Thank you.
---
| | | |
| --- | --- | --- |
| | Please Click On Links For More Information! | |
| | | |

Rev. Chacko Muthoottil
Mass Schedule
Saint Rita Church
655 Haiku Road
Haʻikū Hawaiʻi 96708
Saturday - 5:00 pm Vigil
Sunday - 8:30am
Tuesday - Friday 7:00am
Saint Gabriel Mission




Wailuanui, Keanae
1st & 3rd Sundays 11:00am




St. Rita Thrift Shop
Hours of Operation
Donation Drop Off
Sunday 9:45am - 12:00pm
Tuesday 8:00am - 12:00pm
Weekly Bulletin
October 18, 2020
Click Here

If you have a prayer request, please post mail them to St. Rita Church.
Support our parish by mailing in your offerings. Your donations are greatly appreciated. Checks can be made payable to St. Rita Church.
NEW
St. Rita's
Online Giving Link Drop box also available at the parish office.
Upcoming Events